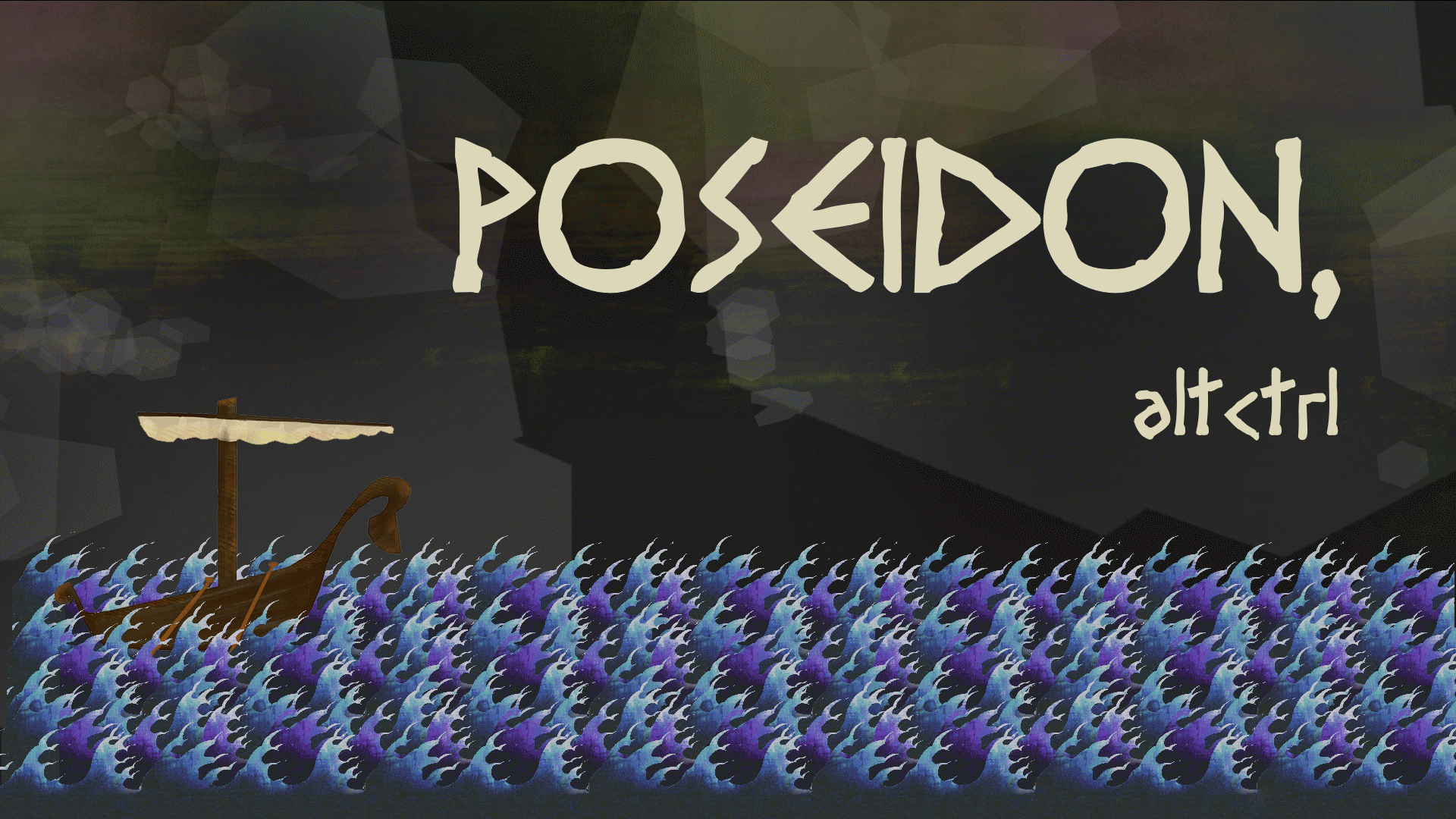 Poséidon
In this Alt Ctrl Game you incarnate Poseidon and have to help a hero's boat to cross the seas. Use your super powers and translate every move you make with real water to in game water movement.
Two games mode :
Infite mode : Avoid the enemies and the obstacles and reach the longuest distance you can!
Melon mode (AMaze Fest special level) : Move in rythm, avoid the ennemies and grab the highest number of melon seeds that you can - see https://llucile.itch.io/poseidon-melon-level for more details
How can you play this game ?
Right now, this game is not available online.
We are still working super hard on it to bring more content and better gameplay and safer installation.
We already had the luck to bring Poseidon to Random Bazar and Indiecade Europe in 2016 and AMaze in 2017. We are still looking on other opportunities to bring this game to players, and we will update about this matter on our twitter : https://twitter.com/HandswetGames
More details on previous exhibitions on http://handswet.altf4.games
We are also very open to any opportunity or idea, so feel free to get in touch using the twitter link above.
Controls

You have to use one or two glasses or your hands to transfer water from and in the bowl and control the water level both in the container and in game : this will allow you to move your boat up and down and avoid the enemies. An arduino board will measure the water level and translate every water moves (even ripples !) on screen.
There are no classical controller (xbox like), mouse or keyboard inputs : get your hands wet !
This game was initiated during the Alt Ctrl Game Jam Paris 2016, and you can see the result of this early work here :
Credits
Graphisms : Hell
Programming : Llucile
Sound design : Gabriel ( https://soundcloud.com/gabrieldalmasso )
GameJam and playtest hosting : Random Bazar (http://random-bazar.com) and Le Jardin d'Alice (http://www.lejardindalice.org)
Last update :
03/01/2018 - updated exhibition information + website link
09/02/2017 - added twitter informations