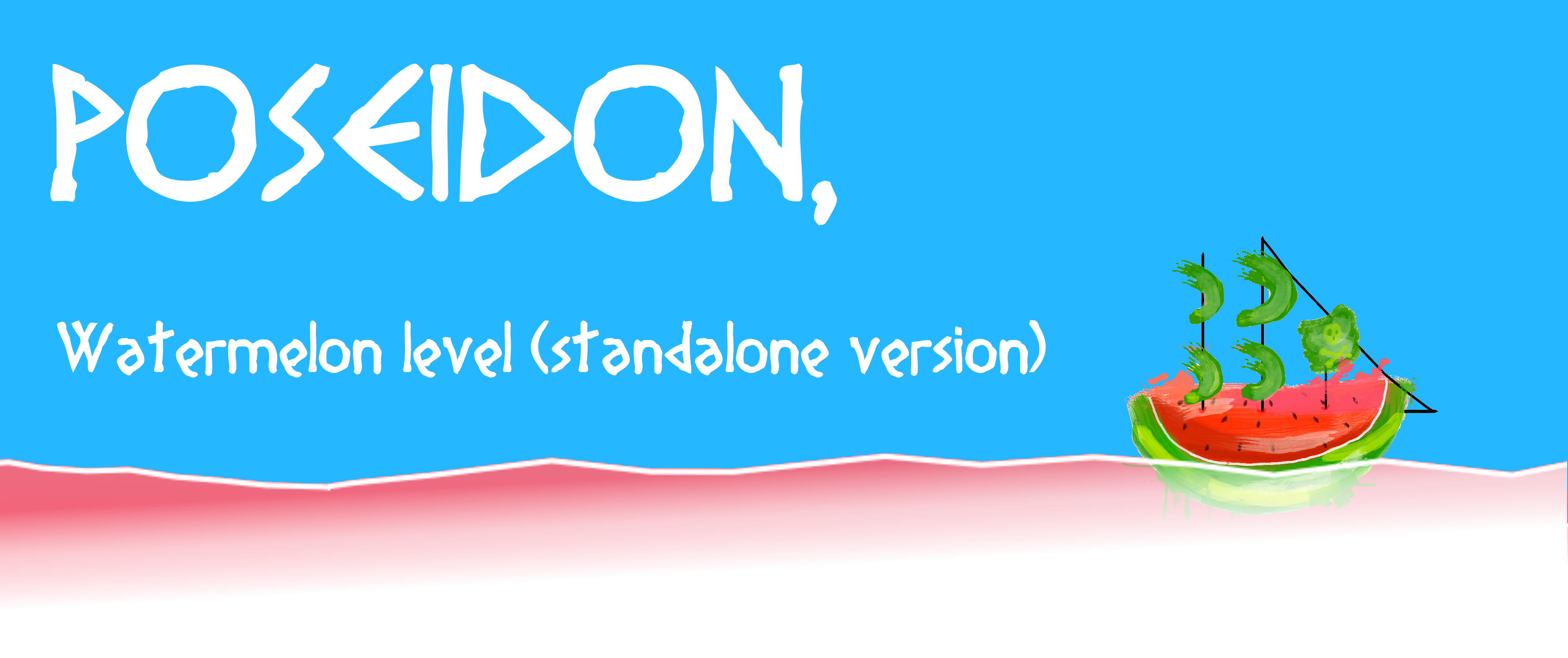 Poseidon : Melon Level
This entry is a Watermelon themed level designed for Poseidon.
Controls :
Although it is meant to be played with our custom controller, you can download and play this level with the arrows of your keyboard :
Up to rise the water level,
Down to decrease.
Status :
This level is unfinished, and will be improved in order to be more fun and better reflect the alt ctrl experience too.
How was it made ?
This level is the fruit of a bit more than a (not full time) week of work. We used bits of previous code since this level is also directly embedded in Poseidon. We also couldn't have much help from our graphist (hence the result) who was working on another secret Poseidon level and thus this level has been done by 2 people.
This was a good opportunity to build better tools for the game and it was definitely fun !
Last Update :
28/02/2017 14:05 : updated page description + uploaded untested Mac Version. Possibility to upload untested Linux version on request (twit us @HandswetGames)
27/02/2017 22:10 : lot of bug fixes + proper level design. The flying sharks will be fixed soon.

27/02/2017 00:02 : the scenes were in the wrong order and the game wouldn't play
Install instructions
This is a Unity game. Unzip and play. The game might be asking for authorisations, you can deny them, you won't need it.